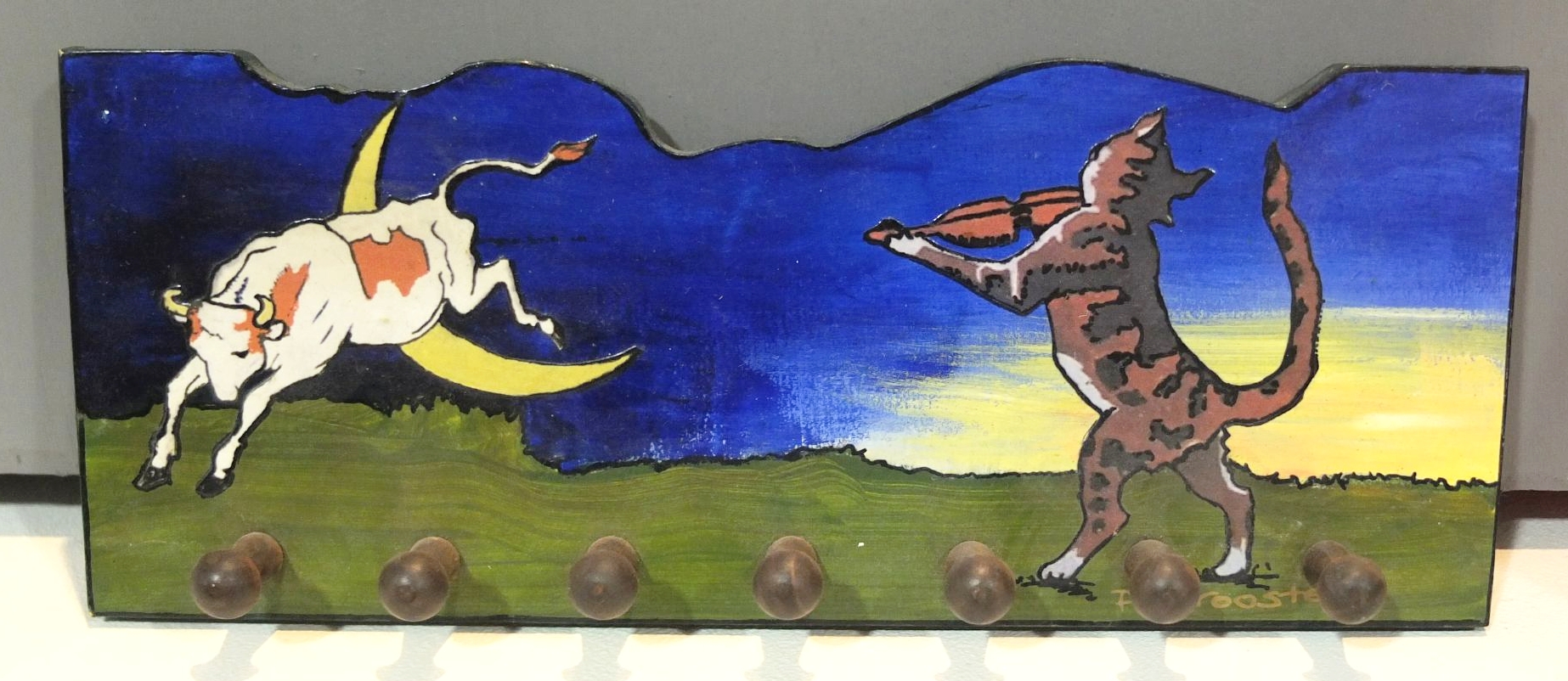 Pure Rooster Designs
Kate works both as a designer and as a painter. She designs hand-painted home accessories, which include illustrations from classic nursery rhymes & stories, hens in the cabbage patch or beautiful beech leaves.
Available in The Vaults are chalk-boards, A4 magnetic memo boards, waste-paper bins, pegs for tea-towel/apron and pencil box holders. A selection of jigsaw-shaped brooches picks up on the designs, as well as chunky dachshund brooches.
Kate's retro designs and some of her paintings are on greetings cards available for sale in the shop.
Kate on Facebook: https://www.facebook.com/Pure-Rooster-138042202956434/.
Her paintings can be found on: https://katecochrane.me/