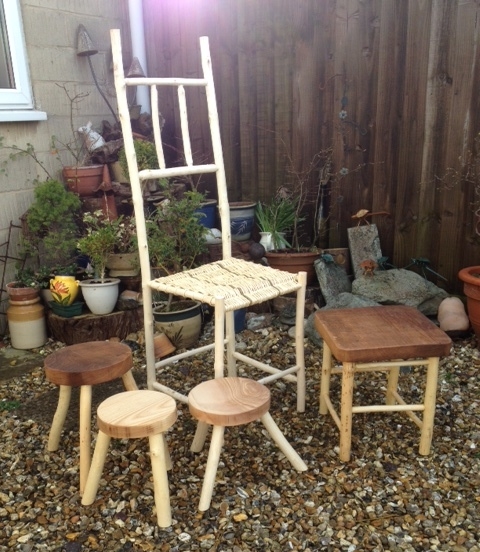 I make traditional English baskets using Willow sourced from the Somerset levels and occasionally other hedgerow materials to include – Dogwood, Hazel and Ash.
I first ventured into Basket making in 1985 by making rough hedgerow baskets as a hobby then I obtained a placement with a Basket Maker in Somerset through the Rural Enterprise Scheme. My goal was and remains to keep the traditional basket making techniques alive and enable rural crafts to continue to provide an active place in the modern plastic age.
My inspiration for my work comes from the environment – the hustle of modern life combined with the use of this wonderful material – how it is possible to loose oneself amongst chaos and modern technology. The baskets I prefer to make are Traditional baskets that use the stake and strand method- that is a base with side sticks added and woven together, however I do occasionally indulge in artistic work where I use the natural rustic hues and 'go with the flow'.
Working with Willow enables my creative and artistic mind to have an outlet that also brings pleasure and usefulness to others; basket making is an intuitive process that we all have just as a spider weaves a web. The tools used are very basic – a knife , a bodkin and lots of patience , now I have mastered the patience part I have added a few other tools that make a basket makers job a bit easier.
Creative healing is a fundamental part of Basket making – it enables a connection between your spiritual and sensual self-whilst creating a functional item.
I am continually amazed at the craftsmanship of old and how they managed to achieve perfection in their work with such primitive tools and basic techniques. Country folk often had part of the garden set aside for growing willow to make baskets as farmers would with hurdles.